3 Things Vegan Food Grads Should Avoid When Entering the Food Industry
Congratulations! You have earned your degree in food science. You want to make a difference in the vegan niche of the food industry, but you don't know where to start.
Let me introduce you to Ken Viscidi, senior food technologist for Earth Island/Follow Your Heart.
The company–best known for its product Veganaise–has pioneered the vegan packaged food movement. Ken has an impressive career portfolio of vegan food products that he says are a team effort- non-dairy ice cream bars, non-dairy yogurts, non-dairy kefir, and non-dairy cheeses for example.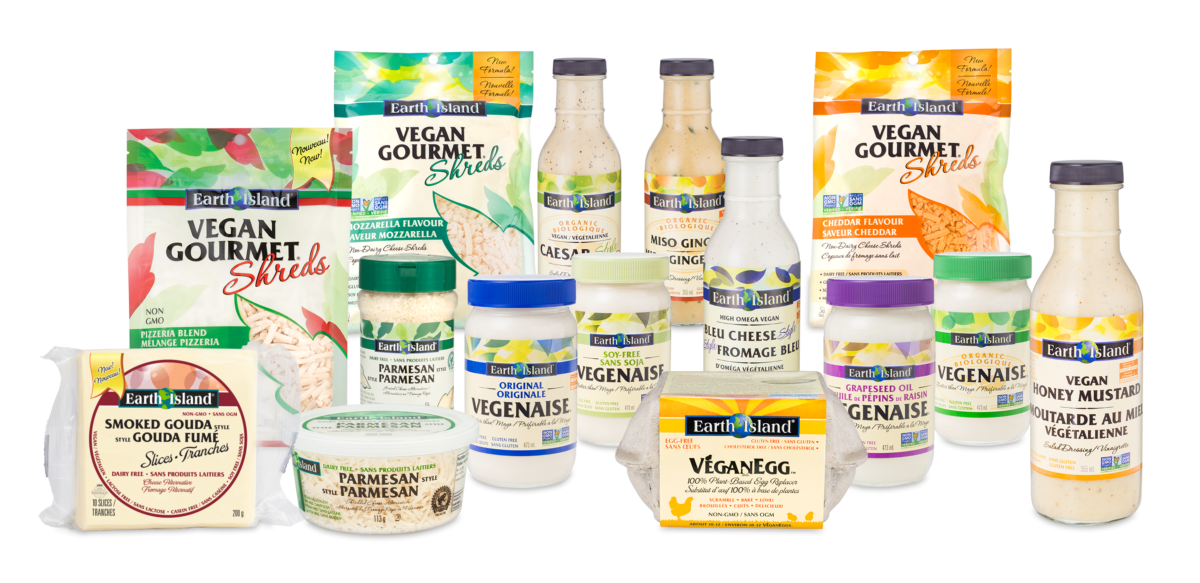 The vegan packaged food market is a 2 billion dollar industry. For some food science grads this could be your dream job in the food industry. With the growth in ethical eating options and plant-based packaged foods the industry is evolving or is it?
Before you set your sites on the vegan niche as a food science grad, let's take some time to ask Ken's advice, it might surprise you. Ken wrote in an email…
In retrospect, I've found that the food industry is arguably the worst industry to go into for a vegan. Being vegan and wanting to have employment that's congruent with that philosophy makes the food industry about the toughest to find a job.
3 Tips for Finding the BEST Food Science Job:
Finding a position in the food industry that aligns with the belief in the ethical treatment of animals is a challenge.
Through trial and error, Ken has a job with a company that produces vegan packaged goods, runs on solar, and has leaders who share his passion for the politics of being a vegan. Let's take a look at what it took for Ken to find a food science job that rocks!
Don't Buy a House
Location independence is vital when you begin your job search in the food industry. When Ken graduated with a master's degree in food science, he quickly realized his idyllic home in Maine did not offer any job opportunities.
He was sending out dozens of resumes to every vegetarian and vegan company he could find. The response rate was so discouraging that he celebrated when he got a negative response from a company. Eventually, he moved to Chicago to increase his job opportunities in the food industry. He found work through a temp agency which gave him the needed work experience on his resume and opened doors to jobs across the country.
Don't Stick Around in a Job That Contributes to Making Meat Tasty
Bakeries, juice companies, and cereal companies are options for vegan food grads. The products are naturally vegan.
Ken suggested looking at companies already producing products that are vegan though they might not be a vegan company. One of his first permanent jobs was eye-opening. He landed a position at a flavor company. He enjoyed the job and knew the pay would increase as his skills grew.
An ethical issue came up for the vegan food technologist while working at the flavor company. Ken soon found himself in a job that created products that contribute to animals as food. Creating a flavor that enhanced the taste of meat would increase sales of meat- not acceptable. When your ethics are questioned, it is time to update your resume.
Don't be Fooled by Marketing or Clever Branding
Interview the Interviewer. Remember how we talked about the vegan market value of 2 billion dollars? Many food companies are popping up that are grabbing a piece of the vegan market. Ken asks the question, Is the company just selling vegan products to make money or do they have an underlying mission to decrease animal consumption?
Do your research and ask questions. Is the company vegan or just making vegan products?
The food industry is an exciting place for recent grads. Be mobile and ready to move, find a company that fits with your philosophies, and use your new food science degree to change the world.
Remember, it might take some time to land your dream job, but we need you out there!
Author: Katie Jones
Katie is a freelance food science writer and product developer.  We are so happy to include her in our Food Grads family!  Come back and read more from Katie.
---
Subscribe to our newsletter for details on mentorship sessions, workshops, webinars, as well as career and job fairs across Canada and the US!