8 Facts About HACCP Coordinators
What is HACCP?
Hazard Analysis and Critical Control Points (HACCP) is a management system used in food processing plants in which food safety is addressed through the analysis and control of biological, chemical and physical hazards from start to finish of production.
HACCP is an internationally recognized method and many of the world best manufacturers and vendors use the system as a basis for their food management programs.
It sounds as though there is a lot to HACCP isn't there? Well actually there is!
That is why in many larger companies one person is designated the job of implementing and maintaining the HACCP program.
The name of this profession? A HACCP Coordinator! Not to be confused with a quality assurance technician or food safety manger this profession specifically takes care of HACCP.
All this sounds a bit confusing so this is why this week FoodGrads is taking a look at HACCP Coordinators and how they ensure food safety systems are controlled!
1. HACCP Coordinators Manage HACCP Programs
A HACCP Coordinator is a professional who:
Lead an organization's effort to develop its HACCP plan and to develop, implement and maintain a HACCP System. They maintain and monitor this food safety system in order to drive continuous improvements in product, food safety and quality. HACCP Coordinators ensure that documentation is maintained and updated based on new/improved processes.

These professionals also assist with annual HACCP system reassessment, gap analysis, internal and third-party audits. To successfully get through these audits they must lead monthly team meeting and provide monthly HACCP system performance reports. Finally, they ensure that when deviations occur at the plant corrective actions are put in place and preventative measures based on root cause analysis to implement compliance.
2. HACCP Coordinator perform a lot of paperwork

There saying in food quality,
If it isn't documented, it didn't happen.
This is because documentation provided evidence proving that the tasks have been completed as they should be. As a result, food manufacturing plants involve a far amount of tracking. HACCP Coordinators create the documentation surrounding the creation of HACCP points in the plant.
In addition to creation of documentation, HACCP Coordinators also verify if people are keeping up with the pre-filling things in when they need to. As well, they constantly go through training paperwork to ensure that what is actually being done is what is reflected in writing.
3. HACCP Coordinators have this education
It is very common for HACCP Coordinators to a bachelor's degree in food science, biology, nutrition. However, in recent years alternative routes have began to spring up for students. One example of this is Conestoga offers a part-time degree in Quality Assurance. A great option food someone looking to work while going to school.
No matter your education it is essential that you have working experience for at least a year in a quality related role like quality control or quality assurance such as a quality control or quality assurance job.
Finally, they require an actual certification in HACCP. It is difficult to create an effective HACCP plan if you have never done so!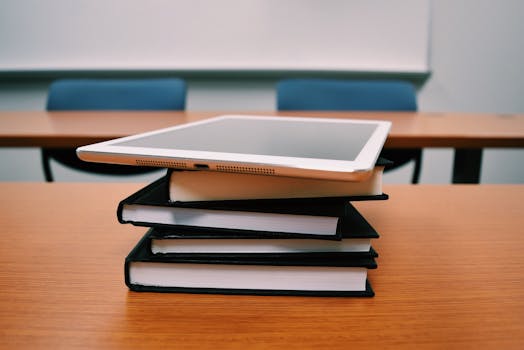 4. HACCP Coordinators work directly with operations staff
HACCP coordinators need to have strong communications skills. They need to be team players who are able to relate with all levels of staff and build trust; Production staff, supervisors and upper management. That way every individual feels they can come to the coordinator and not feel that their concerns will be pushed aside.
5. HACCP Coordinators analyze trends
An essential step during any HACCP plan is to monitor operations and determine if there is a trend towards a loss of control. This is to ensure that operations can be taken into control before a deviation from a critical limit occurs.
For example, in a manufacturing plant that deals with allergens a HACCP coordinator might notice that over the period of a month the plant failed numerous peanut allergen tests. They would investigate to find the root cause which in this case could be poor cleaning training of new staff.
6. HACCP Coordinators assist with audits
An audit is the process of verifying proper food safety practices at a food and beverage processing facility. Data collected from audits helps manufacturing plants to verify proper safety practices and identify key areas which need to be improved.
Preparing and going through an audit is a lot of work and food plants need guidance to go through them. That's why HACCP Coordinators facilitate or assist with third party audits and prepare/coach cross functional managers and production supervisors before and during these audits.
In addition to audits they also help to perform mock recalls.
A mock recall is an internal practice where it is pretended that a product is not safe for use such as contaminated/labeling issues. Then the facility try to imitate what would happen if a real audit occurred.
7. HACCP Coordinators train other staff
Typically there is only one individual which is established as the HACCP coordinator but this doesn't mean that the skills end with them. HACCP Coordinators train and create training material for various levels of staff including quality assurance, operations, sanitation and maintenance.
They conduct annual training such as prerequisite training, good manufacturing practice training and food defense training.
8. HACCP Coordinators have these set of skills
Being a quality assurance professional requires a range of skills however there are a few which are more essential than others. These skills include:
Organization- Being organized is a requirement for any HACCP program so it only makes sense that a HACCP Coordinator is organized as well. HACCP coordinators need to be organized because it helps to save time looking for paperwork and in the world of safety nothing should ever be lost.
Leadership- HACCP coordinators should motivate and inspire others in an organization to want to uphold food safety. They need to be proactive and lead through example and establish a clear view the organisation's prospects.
Communication/Interpersonal skills- Being able to communicate is essential skill needed in team work, Worker can't follow HACCP plans if they don't understand what it is they need to do. Coordinators need communicate well on all levels of operations.
Author: Veronica Hislop Veronica is a recent FoodGrad working as Quality Assurance Technician at a snack food company. She graduated with a Chemistry degree at Ryerson University and has a passion for bringing awareness to sustainability in the food industry. When Veronica is taking a break from her food endeavours you will find her at home reading a great novel and playing with her cats.
---
Students/Grads: Create your FREE profile to 'get found' by employers, access skill development & training, advice from industry pros, apply to jobs to start your career and join a niche food & beverage community, the future of the food industry
Employers: Learn how a subscription to FoodGrads can benefit your organization, unlimited job posting, on-boarding program, branding, a small investment for a big future!
College/Universities: Learn how a subscription to FoodGrads can benefit you. Engage your students and bring attention to your programs.