8 Facts About Plant Controllers
Based on the title you would think that a plant controller is the same as a plant manager just by a different name. You could assume that they are professionals responsible for coordinating everything in a manufacturing plant.
You wouldn't necessarily be wrong but there is a lot more to a plant controller then just that. Firstly, plant controllers are responsible for financial reporting activities. Instead, of me just giving you all the details up here in the introduction why don't you keep reading ahead? That's because FoodGrads is exploring the somewhat confusing job title career of plant controllers!
1. Plant Controller provides accounting support
Plant controllers are:
professionals that produce and provide financial information that is vital for forming accounting strategies for companies. They control plant operations by providing accounting support to different teams around the production facility. Plant controllers perform this task by preparing and analyzing operating performance reports. Performance reports may include staff deduction records, labour, inventory reports and plant working capital.

These professionals supervise the maintenance of manufacturing, inventory and finished food ledgers. Finally, they keep a close eye of the preparation of shipping documents, raw materials, supply and production inventory accounting.
2. Plant Controllers perform cost accounting
In order to understand what a plant controller does we first need to understand a definition. Cost accounting in simple terms is a technique used to determine the cost of a product or project. For example, cost accounting is used to compute the unit cost of a manufacturers product. Plant controllers spend time on the production floor in order to enhance understanding of processes and better perform cost accounting.
Plant controllers make corrections to bill of materials (a list of ingredients to make a product) and follow up when variances are found. Finally, they compare the amount of product made to the amount planned in order create monthly reports.
3. Plant Controllers have this education
Because this occupation is highly dependent on mathematics it is essential that plant controllers have a bachelors degree in accounting or a related field. Usually, plant controllers have at least a bachelor's degree in finance, business administration, accounting or a related area.
The reason why these degrees help plant controllers is that they provide individuals with a strong business and financial background. Although it is rare some companies may require students to have a master's degree in this area as it will better help the candidate with complex instruction in financial strategy and help individuals develop strong leadership skills.
4. Plant Controllers perform controllership
Controllership is an employee often an officer of a business firm who checks expenditures and finances. This is a very important role because they are responsible for the protection of company assets. Plant controllers do this by ensuring inventory results are balanced and valued accurately per corporate policy. Inventory results are analyzed using software which is also used as a general ledger accounts to ensure consistency and accuracy.
5. Plant Controllers perform operations teamwork
Plant controllers work with a variety of different teams in a production facility. Firstly, they work with plant management in order to establish operation improvement activities. Next they work with purchasing and maintenance departments to reduce inventory balances and free up capital.
Lastly to improve operations teamwork they frequently participate in plant management meetings as well as core product review meetings. These professionals come prepared to meetings by preparing quarterly review graphs and routine items.
6. Plant controllers provide guidance
Plant controllers are financial gurus meaning they provide proactive financial guidance to the plant management team. Plant management is prepared with reports specifying and comparing factors affecting production performance. Using all of their knowledge, plant controllers are able to work with plant management to reduce/minimize costs.
7. Plant Controllers might have more duties
The scope of a plant controller is dependent on the size of a company. In companies which are very large a plant controller might oversee multiple locations. In contrast a controller in a small business may be responsible for cash management and risk management. In a larger company, these added responsibilities are shifted to the treasurer and chief financial officer respectively.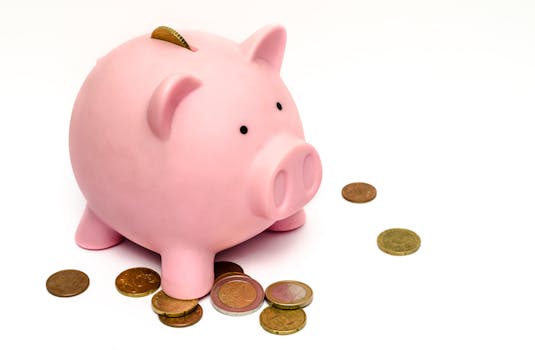 8. Plant Controllers have these set of skills
Analytical skills- Plant controllers provide insight, analysis and recommendations to ensure that sound business decisions are made. In order to make these decisions they need to be comfortable going through tons of information and analyzing it correctly. They know how to use practical systems knowledge like SAP and Costing Systems.
Attention to detail- These professionals need to look through a variety of reports and be able to identify trends. A lot of their job involves going through inventory reports making sure everything is in order. The only way to do this is by having an attention for detail.
Read technical reports- If you haven't noticed already from this post, plant controllers work in highly technical jobs. These professional need to be able to read, analyze and interpret company policies, general business periodicals, professional journals, technical procedure or government educations.
Author: Veronica Hislop Veronica is a recent Chemistry grad from Ryerson University and now works as a Quality Technician at a snack food company. She has a passion for bringing awareness to sustainability in the food industry. When Veronica is taking a break from her food endeavours you will find her at home reading a great novel and playing with her cats.
---
Students/Grads: Create your FREE profile to 'get found' by employers, access skill development & training, advice from industry pros, apply to jobs to start your career and join a niche food & beverage community, the future of the food industry
Employers: Learn how a subscription to FoodGrads can benefit your organization, unlimited job posting, on-boarding program, branding, a small investment for a big future!
College/Universities: Learn how a subscription to FoodGrads can benefit you. Engage your students and bring attention to your programs.