How I Became A Campus Ambassador For The Food Industry!
Last Tuesday night, I attended the Food Science Club meeting at (our partner) the University Guelph. As part of the Food Science Student council, I'm at every meeting anyway, but this night was a little more special.
Joining us this week were some guests from FoodGrads. I had originally heard of them some time ago, through LinkedIn, where Nicole popped up as a suggestion. In the months afterwards, I'd always read through the blog posts, and I'm sure I commented once or twice.
I really enjoy the content they are putting out, and I found that most (if not all) of the questions that they were asked–and would then provide feedback on directly from the food & beverage industry–were things that I'd also asked at some point or another.
At the presentation, Nicole introduced herself and the organization and I could not have been more excited.
Partly because putting a face to a name is always nice, but also because I was hoping to hear more about FoodGrads and maybe talk about some Food Science related things.
FoodGrads Campus Ambassador
Next was Jonathan's presentation, he is a FoodGrads Campus Ambassador/Career Partner.  He talked about how he got involved with FoodGrads.  He is pursuing a Biology degree but was keen to learn about the career paths available to him in the food industry.  Subsequently, he continues to learn and speak about how diverse the employment opportunities are (meet him here in his very first YouTube interview).
I remembered seeing a question like this on FoodGrads and funnily enough, it turned out to be his. I think it was really important to hear the point of view from someone that has not taken a food science/food program.
Jonathan didn't pursue food education, but his interest about the industry and the different career options available grew.  He has become really passionate about the industry like many of us have.
Direct Contact With Food Industry Pros!
When Morgan came up, I thought it was super interesting to hear the point of view of another product developer (like me!) and what her path through the industry had been to get her to that point.
I really enjoyed listening to what she thought was important about her work and what working in different size teams was like in terms of a product development plan. As well, it was really nice to hear how different her schedule could be depending on what her tasks were and how her previous work experience helped her narrow down what she really wanted to do.
Then it was Pete's turn.  He spoke about sales.  I found it quite intriguing. As a scientist. I'd say my favourite thing is the technical aspect of food and its manufacturing. But as a generally outgoing and friendly person, I think the idea of sales and working with all types of people and companies also called out to me.
I think Pete did a fantastic job at dispelling a lot of myths about what sales is like and what can lead you to work in sales. He also focused on how his supervisor's faith in him and knowledge of his skills put him in a job that he would have not necessarily chosen for himself, but he ended up really enjoying.
Once the meeting was over, I couldn't make my way across the room fast enough!
I really wanted to let Nicole and the team know just how much I enjoyed the talk and the content they put out.
I think my excitement really came across because after just a few minutes of chatting, Nicole welcomed me as a FoodGrads ambassador. For now, this is the beginning of my work with FoodGrads, and I'm incredibly excited to work with them as time goes on.
I'm Going To Make Positive Impact in the Food Industry, My Journey is Just Starting…..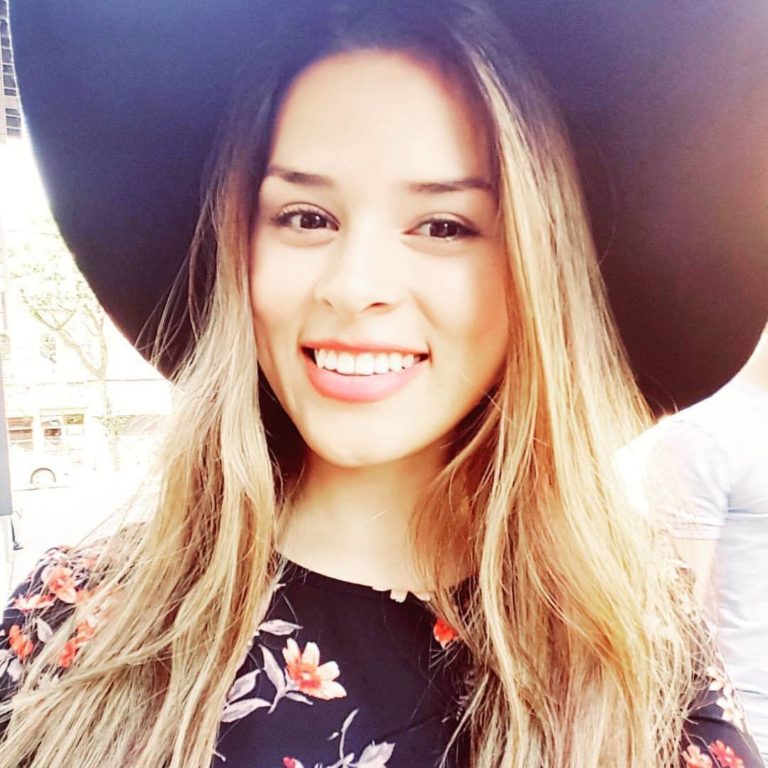 So, this is my hello!
Hello to you reading this! I'm so happy to be here and I can't wait to get started.  Join our tribe www.FoodGrads.com, there is an event coming up in December that you won't want to miss.  I'm helping to plan it, so it will be informative BUT ssoooo fun 🙂
Author: Yenci Gomez
I am a bright and enthusiastic Food Scientist. I'm extremely passionate about product development and innovation, having worked in savoury and sweet PD for close to 2 years. My experience has allowed me to try my hand at QA/QC, R&D and PD, which has given me the ability to multi-task creatively with a clear vision of impact on all teams.
My strengths lie in using my creativity, problem solving, teamwork and resourcefulness. I look for inspiration and innovation from all sources, and use my Bachelor's degree in Food Science to apply analytical thinking to creative ideas.
---
Subscribe to our newsletter for details on mentorship sessions, workshops, webinars, as well as career and job fairs across Canada and the US!