Canada's Meat Industry is Still Thriving
Did you know that Canada is one of the world's largest beef exporters?
Canada is a big country with millions of acres of wide-open grass lands which help to contribute to the success of Canada's meat industry. This shows because in Canada the average beef cow herd size in Canada is 69. Ultimately leading to higher quality meat and better treated animals.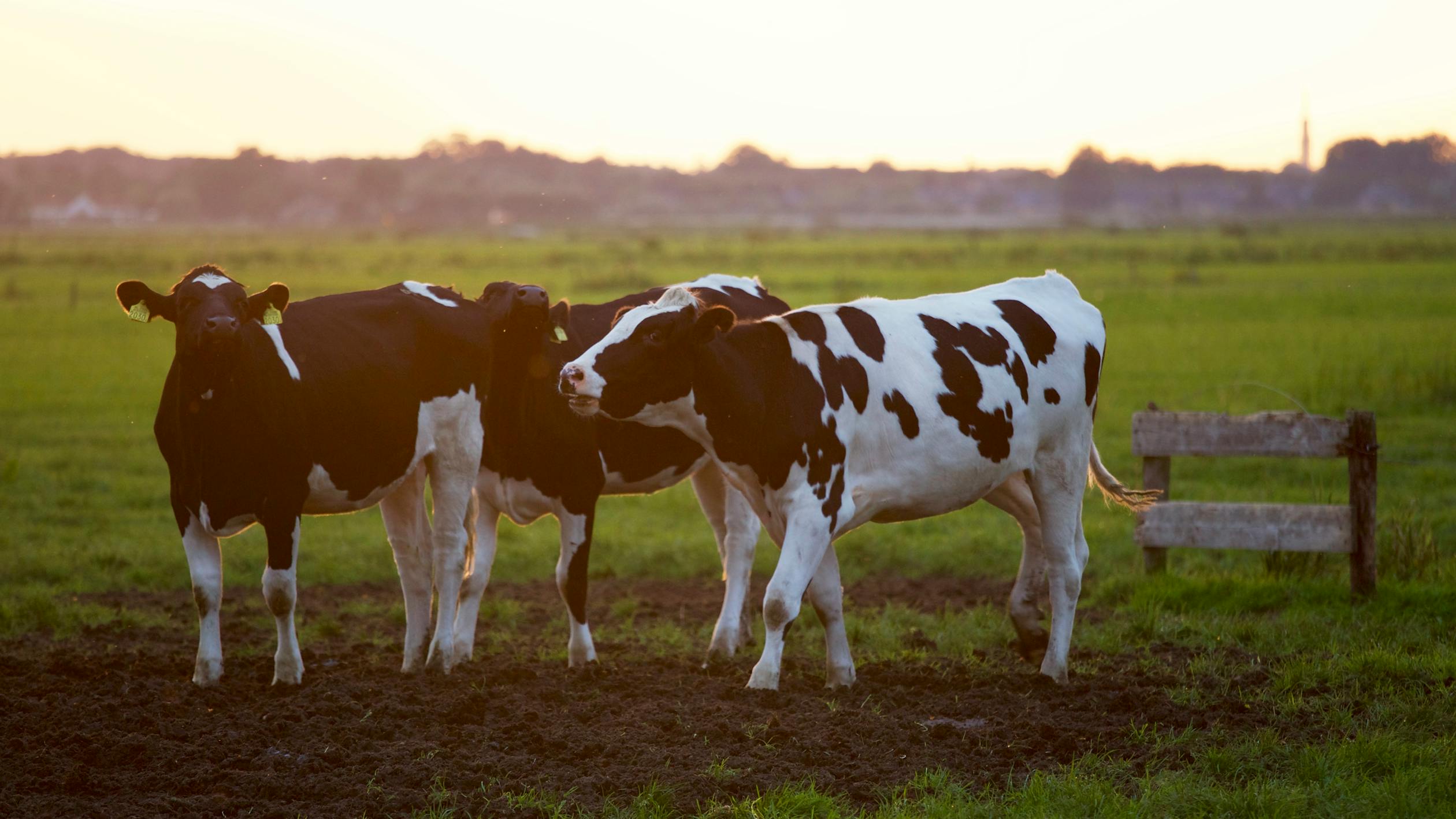 Even with these smaller herds Canada's meat industry is still thriving. Where is the proof you might ask? Well all these facts come from a report from Canadian Beef, an independent national organization representing the marketing and promotion of the Canadian cattle and beef industry worldwide. They state that:
Beef production contributed to $16 billion to Canada's GDP (2012-2016) average
In 2016, red meat consumption and export represented $20.4 billion in GDP and supported 288,000 jobs in urban and rural communities across Canada
In, 2016 Canada exported 46% of total beef and cattle produced in Canada
In 2017, there were 2,836 regulated chicken producers in Canada. In addition to the nearly 4,678 commercial poultry and egg producers in Canada, there are many businesses associated with these production activities.
Now that you understand the beef industry is big. Why should YOU choose a job in the beef industry?
1. You have many job options
The meat industry is vast and depending on your skill set and education there is something for you. If you are seeking an entry-level position then a good start is a meat cutter, packager or a sausage maker. Most places provide you with on the job training allowing you to enter the industry without even an education. Over time as your skills develop you can become a master butcher or lead hand.
In contrast, if factory work isn't your style then other occupations include skilled trades such as Millwright or Industrial Electrician or internal staff are also needed like Administrators or HR Managers. There are so many more options and you just need to decide what you want to do.
2. The meat industry has benefits
One of the most important extended employee benefit is healthcare and if you work in the meat industry there are many employers that cover you. 45% of the meat processing plants surveyed by the FPSC offered extended health and drug plans based on the findings of the meat workforce survey. In addition to healthcare the largest facilities (201 < people) have pension plans and all sized locations having paid days or leaves.  Finally, the hourly wages are also quite decent as well. You can see that below!
3.The Canadian Meat Industry needs people
According to a recent survey by Food Processing Skills Canada over (55%) of Canada's meat processors reported not being able to fill positions or experience chronic recruitment challenges. Quebec and BC reported the greatest challenges among mid to large sized processors. Other key notes are that meat processors also reported an average vacancy rate of 12.4% – the equivalent 7,300 vacant positions across Canada.
What jobs are available to me?
There a lot of options available for someone interested in working in the meat industry. These are just a few examples in the vast number of possible jobs.
General Meat Cutter- The most in demand occupation! Also known as beef boner, ham cutter, meat trimmer or slaughterer, a general meat cutter is a individual who prepares meat, game, poultry for further processing, packaging or for marketing. They break down animals in a safe and clean manner based on the specification required by the market. There is no education for this position as individuals mostly learn from co-workers and on-the-job experience. This position is ideal for individuals who have a strong work ethic, show resourcefulness and are organized.  A great position for any one looking to work their way up in a company.
Plant Manager- Sometimes referred to as a production manager, this professional is a high-energy individual who effectively plans, directs and coordinates the work activities and resources required for a plant. They help support workers by designing better workflow standards and just giving them a general guidance. Supervisors are a top key occupation needed in the industry more specifically in Quebec. To be a plant manager you typically need meat cutting experience and specific knowledge about meat processing operations. This is a ideal for an individual who is good at identifying and taking action to build strong relationships with co-workers.
Supervisors- Not to be confused with plant managers, supervisors can be considered production lead hands or shift supervisors. These professionals are responsible for training and guiding performance in the production processes.  They ensure their own individual performance but also that goals are met by production labourers. Finally, they monitor that all employees are relevant food safety regulations. This job is ideal for individuals who want to be hands on and want to work in a fast-paced environment.
Production Labourer – Although this is being defined as a general section there are so many different jobs in this category. Sausage, Casing Curer, Linker. This job is ideal for individuals who like to be in hands on work.
Interested to Learn More?  Check out these industry resources.
Food Processing Skills Canada- Food Processing Skills Canada (FPSC) formerly known as the Food Processing Human Resources Council (FPHRC) is Canada's innovative solution to assist food and beverage manufacturers with the 'skills and learning' side of their business. They have lots of industry resources and where we obtained much of the information used in this post! A great place to start is by using their meat cutter course.
Careers in Food– We are including this resource because it provides you with a substantial list of companies who are hiring. You'll find US and Canadian companies specializing in the meat industry.
Canadian Professional Meat Cutters Association (CPMCA) Is a not for profit group registered in Alberta. We offer this site as a platform for job, resume and industry links postings and industry dialogue through their blog. They have a whole section on different careers in the meat industry and industry support groups.
Author: Veronica Hislop  Veronica is a recent FoodGrad working as Quality Assurance Technician at a snack food company. She graduated with a Chemistry degree at Ryerson University and has a passion for bringing awareness to sustainability in the food industry. When Veronica is taking a break from her food endeavors you will find her at home reading a great novel and playing with her cats.
---
Subscribe to our newsletter for details on mentorship sessions, workshops, webinars, as well as career and job fairs across Canada and the US!