From Chemistry to Food Science: Why we made the move – Maybe you should too!
Have you ever thought about making the jump into Food Science? We both know first hand just what that transition can look like.
We are Meg & Cat, the newest additions to the FoodGrads blogging community!
As we begin this journey of blogging, we wanted to share with you how we each decided to make the move into Food Science.
Meet Meg!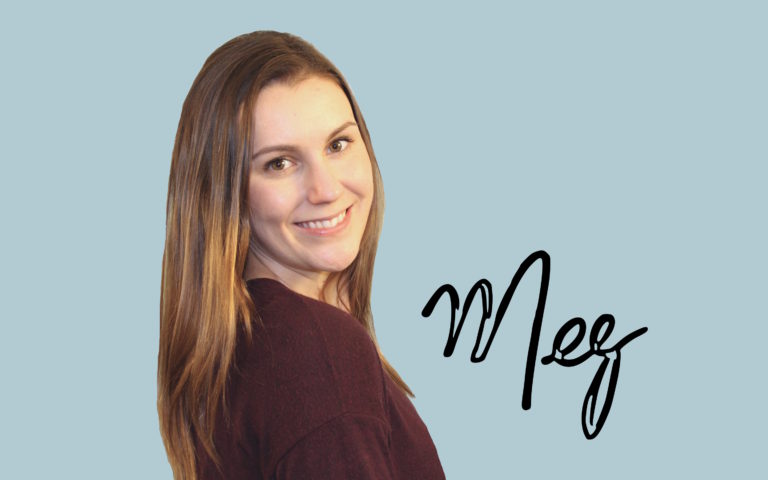 When I was applying to undergraduate programs, I really had no idea what I wanted to be. I chose chemistry because I was good at it and it seemed like a no-brainer at the time. At 17, it's easy to convince yourself that excelling at something will eventually equate to passion.
I left my program feeling like I had a really solid science education but ultimately a lack of passion for what I was studying. The urge to try something different led me to take a totally unrelated job in Sales & Marketing with consumer-packaged goods companies. Your twenties are all about risks right? My favourite part of my job was working with people and learning about the business practices of food companies. Although the role wasn't the perfect fit for me, it opened my eyes to the possibility of a career in the food industry.
I decided to go back to school to study Food Science for a few reasons. Firstly, being a woman of many trades, a career in Food Science offers the perfect blend of my technical chemistry background, practical business experience, and most importantly, love of food. Secondly, I learned while working with food manufacturers that I'm very passionate about public health. I want to be part of the next generation of food leaders that restores faith in the food industry and makes products to improve quality of life!
Meg's advice: Take advantage of opportunities that are completely out of your comfort zone! I went from Chemistry to Sales & Marketing to Food Science and learned more about myself in the last few years than I have in the last 15!
Meet Cat!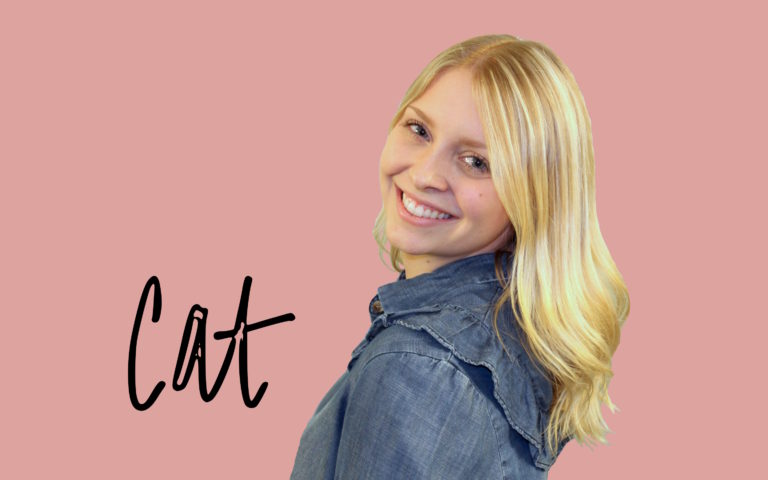 For me, finding Food Science was not all that easy. You see, I come from a long family line of dentists and pursuing a career aside from pearly whites has been a big challenge for me. I was always pretty good at math and science, but I was never set on any one particular field. Through the encouragement of my undergraduate chemistry professor, I decided on chemistry. It was this decision that helped me to gain the confidence to find my own passions.  
During my junior year, I realized I was not the typical chemist. Yes, I absolutely loved the challenge it provided but it didn't allow me to show off creative spirit. I can remember thinking, "Why am I the only one who is not 100% in love with this chemistry stuff?" That's when I decided to look for internships that would allow me to combine my science background with my favorite creative outlet: food.
I landed the most amazing internship in Quality Assurance at a food distribution company. It was here that I got a taste of how complex and exciting the food industry truly is. In fact, I loved it all so much that I decided to apply to graduate programs in Food Science.
A few applications and months of waiting later, I am now at Cornell University–studying what really excites me with so many other like-minded people. If you had asked me in undergrad, I would have never imagined I'd be living this dream out. I guess dedication to finding your passions really does pay off! 
Cat's advice: Never stop learning! Every industry is constantly changing and evolving. So, do your best to stay current and find what really excites you.
Bringing it all together:
At the end of the day, we both went into Food Science for slightly different reasons. Here are a few major commonalities between us:
We love food!

We enjoy connecting with people and solving problems that everyone can relate to.

We are passionate about bringing trust back to the food industry.
Remember that your undergraduate degree does not define you as much as you might think. There is always opportunity to learn new things and pursue other interests. After all – finding your passions can take time! If you're feeling a bit lost in your field like we were and can relate to a few things in this blog, maybe Food Science is for you. We will both tell you that it's worth the exploration!
---
Authors: Meg Marchuk & Cat Boyles –  Meg & Cat are both Master of Professional Studies (MPS) students in Food Science at Cornell University.
They are also the co-creators of Nonfiction Foods, a media platform aimed at bridging the gap between science and the foods we eat every day. Check it out!
Also, feel free to connect with them via email or LinkedIn! — Meg (mam795@cornell.edu) & Cat (ceb364@cornell.edu)
---
Subscribe to our newsletter for details on mentorship sessions, workshops, webinars, as well as career and job fairs across Canada and the US!