Interning at Gay Lea Foods
For careers at Gay Lea click here
I could hardly contain my excitement as I stood outside the Gay Lea Foods building on a warm Monday in April. It was the first day of my first four month long co-operative placement and I couldn't wait.
My journey getting there was not always easy but looking back I can see that the pieces fell right into place. Gay Lea Foods was my first opportunity to see how exciting the food manufacturing industry is and I am thankful for that.
Quality Control Technician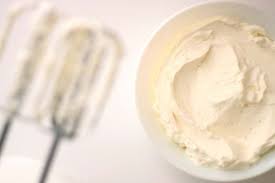 I was employed as a Quality Control Student Technician at the plant where butter, whipped cream and milk powders were produced. During the first week I simply observed the operations by shadowing my colleagues in their daily routines. One of their important tasks was to ensure that the final products being sent out were up to standards.
This included checking for correctly labelled packaging, properly weighed product and quality food standards were being upheld. As time went on this became my important job.
This work experience built my confidence and I felt trust was placed on me to ensure that products were being held to high quality standards. Additionally, I performed tests on products which were collected from the line. These included pH testing, titratable acidity, Kohlman and moisture.
During my internship there were many times when I was unsure of myself and felt that I was in over my head. Quality control can be a difficult job where unexpected problems arise such as the breaking down of equipment or large amounts of testing are required at once.
You have to be prepared for the unexpected and time management is key to your success.
Keep Moving Forward
There were times when my testing would fail and I would have to perform it again due to my own error. This could be stressful and made me feel that I was not cut out for the job. By keeping my head up high and pushing through, I was able build confidence and know that I was doing good job. I learned a valuable lesson that you will fail. As with any task when you are new, you are bound to make mistakes and that is okay. This is the time to make mistakes, learn by them and ask questions when you are not sure. Make sure you are able to identify the problem properly and take measures so it never happens again.
I was very fortunate to be able to work at Gay Lea Foods. It's a great company filled with amazing staff who are warm and supportive. Seeing it first hand I now know the dedication which is put into the manufacturing of products. There is a high degree of quality standards which are required when food is produced in order to ensure safety for consumers.
It was a memorable experience and taught me a lot about myself and the dairy industry. Any students reading this–I highly suggest if you have the opportunity to perform an internship you should try quality control–you won't regret it.
Author: Veronica Hislop – Veronica is a Chemistry student studying at Ryerson University and loves looking at the science in the kitchen. She is currently on a path to find her place in the food manufacturing industry and it has inspired her to write her own food science blog Foodsciencebites.com. When Veronica is taking a break from her food endeavours you will find her at home reading a great novel and playing with her cats.
We are so proud that Veronica is one of our FoodGrads Career Partners (Intern). If you are passionate about food and the role you play or plan to play in the future, please get in touch with Nicole and join our growing team!
---
Subscribe to our newsletter for details on mentorship sessions, workshops, webinars, as well as career and job fairs across Canada and the US!