Passionate about the food industry & business? The right education makes all the difference.
When a student follows their passions, they are one step closer to creating positive change in our world. This statement rings especially true for Brescia University College alumna, Rachel Millian '19.
---
Explore Jobs at VG Meats
---
Rachel graduated from Brescia, Canada's only women's university, in 2019 with a Bachelor of Management and Organizational Studies with an Honours Specialization in Food Management and Marketing.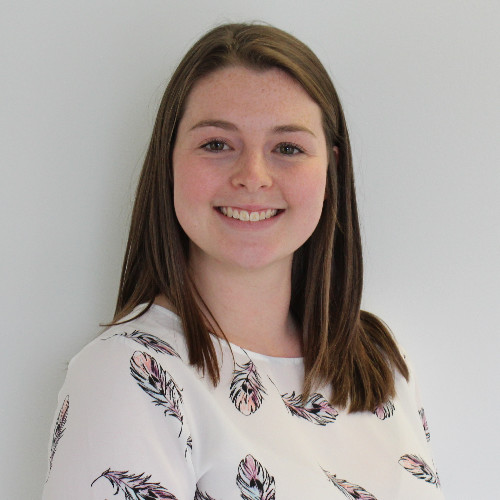 It was at Brescia, that Rachel discovered her passion for the food industry and business – making her chosen degree a perfect fit and the catalyst for her "sprouting" career at Everspring Farms.
The Goderich, Ontario native fondly remembers her first experience at Brescia, recalling,
"It was 2015 and I was touring campus for the first time. Immediately, I felt a sense of empowerment from the incredible Brescia women who came before me, and I knew I had to be a part of it."
Over the next four years, Rachel developed interpersonal, communication and critical thinking skills, while forming close professional relationships with her professors.
Rachel fondly remembers one of Brescia's Associate Professors, Melissa Jean, expressing,
"Melissa is an incredible educator. She is not only approachable, but also committed to her students' success – always happy to assist me and other students throughout the program. Most importantly, her humble leadership is inspiring, and I continue to look up to her as a mentor."
With support from Professor Jean and other Brescia faculty members, Rachel graduated as a confident, ambitious leader – ready to take on the world by making her own mark in the food industry.
Today, Rachel is a Customer Relationship Manager for Everspring Farms in Seafourth, Ontario, which specializes in sprouted grains, seeds and pulses. In her role, she carries the learnings from the courses she took at Brescia, including Operations Management and Business Communications, and puts them into practice every day. Rachel shares that her education prepared her to succeed and led her to be recognized as an individual "beyond-her-years" amongst her colleagues.
Over the last year and a half at Everspring Farms, Rachel has been responsible for sales, purchase orders and inventory management of sprouted grains, seeds and beans. While sometimes challenging, she loves her job and feels personal pride in growing professionally with the company.
In the future, Rachel hopes to be leading her own team at Everspring Farms and to continue to expand her network within the food industry. As a leader in customer service, she understands the importance of creating personal connections with clients to aid in relationship-building and career development. Additionally, she would like to explore her interest in product development in creating blends of grains, seeds and beans, which could support a greater international reach for the company and positive food solutions for the world.
Looking back at her time in university, Rachel attributes much of her professional success to the importance of learning in an all-women's environment. She elaborates,
"Studying with other like-minded women at Brescia allowed me to break out of my shell and gave me the platform to express myself and my opinions freely. I hold the friendships I made in university close and know that I am now a part of a wide-reaching and supportive network for the rest of my life."
When thinking of future students and graduates at Brescia, Rachel has one important piece of advice: be opened minded. She explains further, "Within your chosen field, there are many areas to explore and everyone's path is unique.
Network with professionals, keep learning and don't be afraid to share your opinion. Because, who knows? It could catapult you towards your next role and career journey."
---
Subscribe to our newsletter for more information for details on mentorship sessions, workshops, webinars, as well as career and job fairs across Canada and the US!