Do you want to know the best podcasts about food? Look no further. Foodgrads has compiled a list of the most amazing podcasts about the food industry.
We've got careers in food, food businesses, food topics, start-ups and more…..
Did we miss anyone? Email nicole@foodgrads.com let us know if they should be included on this page.
My Food Job Rocks!
My Food Job Rocks! is the first podcast of it's kind. We interview food professionals, both fresh and experienced, so that they can tell the world why working in the food industry is awesome and why their Food Job Rocks!
Want to find an episode? Â You can check out our website for all of our information:

Or we are currently available on Itunes and Stitcher.
Peas On Moss
PeasOnMoss brings chefs, entrepreneurs, and food professionals together to tell their career stories, give some R&D advice, and discuss their passion for food. Whether you're a chef considering corporate work, a foodie curious about product development, or a seasoned food business owner, we invite you to join our conversations about food careers and the curious world of R&D.
The Food Heros Podcast

The Food Heroes Podcast focuses on ways to change the world through food. They interview people who are having a positive impact on the environment, making healthy food accessible, and empowering us to eat ethically. We learn how food can be a powerful and delicious tool for positive change.
There are so many more episodes to listen to! Check them all out here!
Gastropods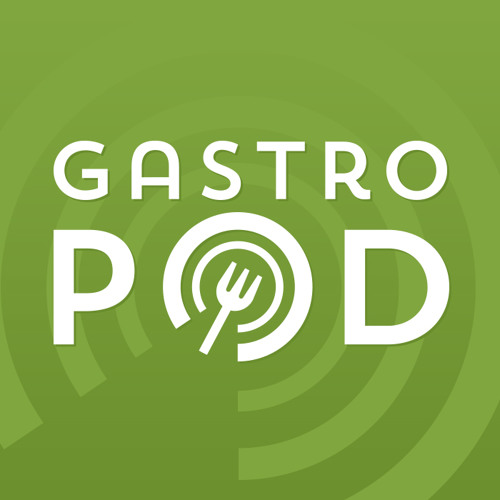 Gastropod looks at food through the lens of science and history. Co-hosts Cynthia Graber and Nicola Twilley serve up a brand new episode every two weeks. Each episode, they look at the hidden history and surprising science behind a different food and/or farming-related topic, from aquaculture to ancient feasts, from cutlery to chile peppers, and from microbes to Malbec. They interview experts, visit labs, fields, and archaeological digs, and generally have lots of fun while discovering new ways to understand the world through food.
The Barron Report
The restaurant industry isn't just the business of food. It's a cross-functioning, multivariate entity that touches almost every industry — after all, everyone needs to eat. So, why not learn from the greats from all businesses? Join award-winning journalist, host, and author Paul Barron as he connects the dots and discusses innovative strategies with thought leaders around the restaurant industry. Get the inside scoop on trends and open your eyes to the full vision of restaurant and hospitality with The Barron Report.
Food Startups Podcast
If you are a food startup, the chips are stacked against you. It is expensive and complicated. It can be stressful. Many ups + downs.
The food business, unlike the tech world, is not so "user-friendly" for startups. Finding packaging, getting in front of Whole Foods buyers, figuring out what paperwork is required for import/export, how to start, how to scale, etc..
We want to help you share your project with the world and turn it into a sustainable business. You are not alone. Every week, we deliver a new show with a guest that could be in the beginning stage of a startup, a food author/advisor, or head of a 8/9 figure revenue company.
Take a look at our podcasts. To start you may like our interview with Seth Goldman of Honest Tea, acquired by Coca Cola and in over 100,000 outlets in the United States.
Or check out the Timeless Art of Social Dynamics, our talk with Back to the Roots or Life Lessons from Bob of Bob's Red Mill. Don't be shy: contact us and tell us what you want to get out of the show. We'd love to hear what projects you have going on.
The Slow Melt
Enjoy this 23-minute program hosted by Simran Sethi. The Slow Melt uses chocolate as the thick, delicious lens through which to explore the world—from flavor and physiology to chemistry and conservation, from global markets and gender to climate change, social justice and beyond—highlighting the people, places and processes behind this $100 billion industry!