8 Facts About Continuous Improvement Managers
There are many occupations in the food industry that don't have enough of a spotlight placed on them. One of which is continuous improvement managers, individuals responsible for building and maintaining improvement processes.
1.Continuous Improvement Managers improve performances
Continuous Improvement Managers (CIM) are individuals who are:
Responsible for leading, coordinating and managing teams at manufacturing facilities. They use business improvement techniques such as the six sigma and the pillars of continuous integration to implement improvements and procedures ensuring optimal levels. Overall, they help food factories productivity which could lead to higher margins, less waste and better worker relations.

Additionally, CIMs develop standard business processes in order to create a baseline in which everything can be compared to. They work heavily with all personnel in the company recommending and developing improvements. Finally, the train staff on new processes to ensure the highest levels of productivity.
2. Continuous Improvement Managers have a knowledge of business improvement techniques
CIMs are responsible for streamlining work and reducing waste. In order to do this they must have a substantial knowledge in a wide range of business improvement techniques. Some common examples include:
Total Productive Maintenance– A holistic approach to equipment maintenance that emphasizes proactive and preventative maintenance to maximize the efficiency of equipment.
Lean Techniques– A set of techniques that used to improve performance in the manufacturing of food.
Six Sigma– A set of techniques used to improve processes within an organization by identifying errors or defects in a business to eliminate them.
3. Continuous Improvement Managers need to have project management experience
To be a successful CIM you need to have a strong ability to lead projects. Every time a new improvement initiative begins so does a project. CIMs ensure that projects get done by knowing what needs to be done, how it needs to be done and when it needs to be done by.  Think about this on the grand scale of a food manufacturing facility. There are a lot of moving parts and people! Successful project management does not just come from the classroom but also with years of experience in the workplace. CIMs typically start within other roles in the company building their resume through other projects.
.
4. Continuous Improvement Managers have a range of educational backgrounds

This profession is typically not one that a new graduate enters right after school. They need to build up experience within the food industry. Working a few years in the industry gives you a greater idea of the big picture and places where improvements could occur.
As a result, CIM have a wide range of educational backgrounds. Work experience is more valuable than education in this position. Potential employers look at candidates past projects and judge their credibility based on that. They would like to see concrete number that demonstrate the correct management and implementation of projects. CIMs may have a background in engineering, business and even food science.
5. Continuous Improvement Managers are leaders 
In order to drive improvements across a business a CIM must be able to lead a team. These managers create plans and understand how team members are delivering results and provide time and encouragement. Through their actions they are able to create and maintain credibility across all levels in the business. Overall empowering operational staff and associates to present ideas and create improvements and solutions.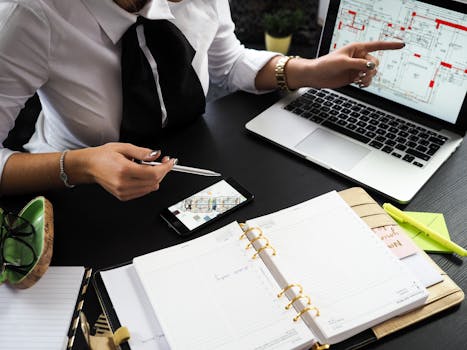 6. Continuous Improvement Managers are proficient in data systems
CIMs work with a lot of different kinds of data whether it is financial or production based they need to be able analyze it somehow. Collecting data allows CIMs to monitor costs, analyze the performance of a project and evaluate if remedial actions are needed. In order to analyze the data CIMs need to be familiar with different data systems such as Minitab and SAP.
7.Continuous Improvement Managers are excellent communicators
Being able to communicate important factors in improvement programs is an essential skill for CIMs. These professionals know how to communicate the "why" of any process improvement and help employees to understand. Effective communication leads to overall success of a project and makes them more cost-effective
8. Continuous Improvement Managers have these skills
Problem solving- Because CIM are responsible for streamlining operations they need to be able to identify problems and create viable solutions. In order to stream line processes you must have an eye for things other individuals don't notice.
Organizational skills- CIMs are responsible for juggling various projects at once. To properly do this they must be organized.
Team Building- These professionals know how to bring out the best in a person. They focus on talent multiplication and utilization of individuals experiences. Finally, they provide rewards and and recognition.
Featured Picture Source
By Visitor7 [CC BY-SA 3.0 (https://creativecommons.org/licenses/by-sa/3.0)], from Wikimedia Commons
Author: Veronica Hislop Veronica is a recent Chemistry grad from Ryerson University and loves looking at the science in the kitchen. She has a passion for bringing awareness to sustainability in the food industry. When Veronica is taking a break from her food endeavors you will find her at home reading a great novel and playing with her cats.
---
Students/Grads: Create your FREE profile to 'get found' by employers, access skill development & training, advice from industry pros, apply to jobs to start your career and join a niche food & beverage community, the future of the food industry
Employers: Learn how a subscription to FoodGrads can benefit your organization, unlimited job posting, on-boarding program, branding, a small investment for a big future!
College/Universities: Learn how a subscription to FoodGrads can benefit you. Engage your students and bring attention to your programs.