Career Paths for Nutritionists in the Food Service Industry
Blink. Blink. Blink.
Now that I am finished school, I wait for a single lightbulb moment to go off for a job idea.
Blink. Blink. Blink.
After all this work, why do I not know what I can do with this undergrad in nutrition? As a fresh undergrad, you may be feeling disheartened. Have no fear!  Many Food Service Industry jobs could be yours! Below I have outlined a few to get you started!
Nutrition or Food Service
Management
Nutrition or Food Service Management is an excellent option for those who are: quick on their feet to make decisions, a leader, great communicator, financially savvy, and fond of nutrition.
These positions take place in restaurants, long term care facilities, private homes, hospitals, and government agencies. The benefits include collaboration with teams to analyze food textures and meal plans. This position is variable in pay but can be in the range of 47k to 73k. The cons include overtime, highly demanding managing staff, and can become quite stressful.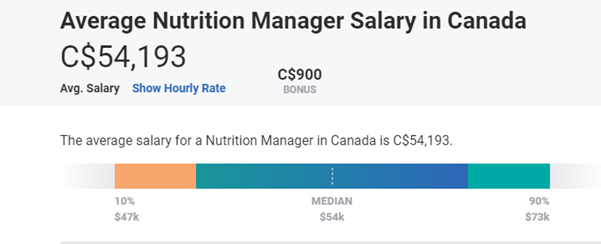 Average Nutrition Manager Salary in Canada. (n.d.). Retrieved from Payscale.
Regulatory and Nutrition Analyst | Regulatory Affairs | Regulatory Specialist
Food labelling or regulatory affairs positions in nutrition are quite common in the food industry. The application requirements differ from company to company. Some may require the candidate to be a registered dietitian, and some to have a more food science background.
This exciting position is excellent for those who love to be diligent, analytical, and detailed. Regulatory analysts enjoy pulling apart and understanding government regulations, company policies, and nutritional information. They can easily communicate complex situations into simple to understand information. The benefits include free weekends, working with teams and alone, technical.
The position also has decent salary expectations from 43k to 75k annually. Overall regulatory jobs pay more than nutrition management positions in Canada. The cons include additional coursework required, highly competitive, with most positions located in large cities populations such as Toronto.

Average Regulatory Specialist with Food Labeling Regulations Skills Salary. (n.d.). Retrieved from payscale.
Quality Assurance Technician or Specialist
A Quality Assurance position is a part of food manufacturing, and the requirements differ from company to company. The candidate that would excel at this position would be detailed oriented, able to follow and understand processes and procedures, as well as familial with HACCP and GMP procedures.
The job focuses on the quality of production along the line at different points, ensuring the food product passes industry standards. The benefits of this job are creativity to improve processes, coordinating with team members, and detailed oriented. The pay scale is similar to Nutrition Management and Regulatory positions but has a broader spread.
The range is 36k to 90k annually. The benefit of this is that there is a lot of growth potential. The cons of the position are possible shift rotations, including nights and weekends, lots of written documentation and calculation requirements.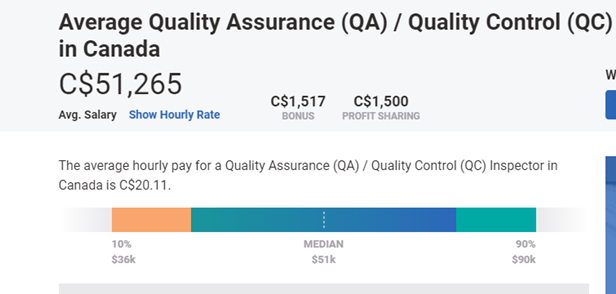 Average Quality Assurance (QA) / Quality Control (QC) Inspector Hourly Pay in Canada. (n.d.). Retrieved from payscale.
Summary
Overall, there is a wide variety of positions that you can complete in the food industry with a Nutrition Degree.
While searching for jobs, make sure to vary your name search as Nutrition Management roles can be called Support Services Supervisors, Regulatory positions can be called Food Safety Inspectors, and Quality Assurance positions can be called Food Production Analyst.
So don't be afraid to look at any position on your job search engine website to see what it is about and what it includes!
Author: Christa Wani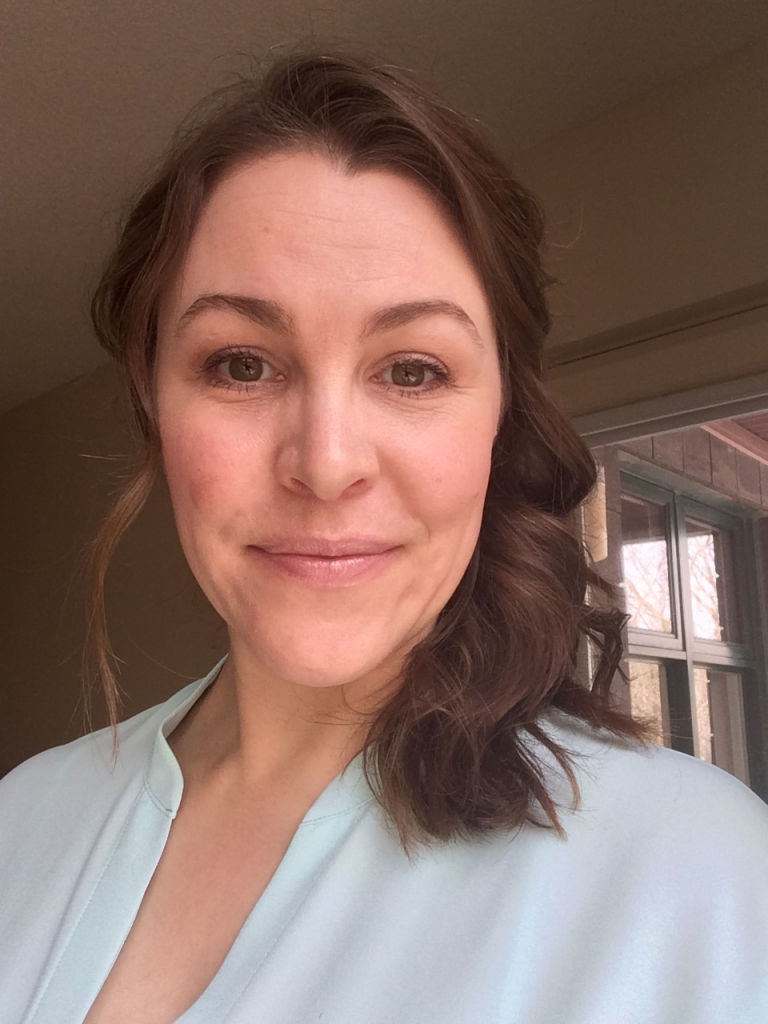 Christa is into food and nutrition. Her goal is to facilitate businesses and clients with better food choices. She has a BASc in Applied Human Nutrition and a Nutrition Management designation.
Subscribe to our newsletter for details on mentorship sessions, workshops, webinars, as well as career and job fairs across Canada and the US!
---