How My Career Path Chose Me!
My decision to pursue studies in the field of Food Science was reached after careful reflection on my own experience in the field of Agricultural Science. Significantly, my passion for farming was fostered from a very early stage of my life and provided a perfect background that stimulated my interest in Food Science.
My interest in Food Science dates back to my elementary school days. Growing up on a small family farm in Jamaica, I observed a wide variety of crops and ground provisions that my dad cultivated and reaped. I always had an insatiable appetite for understanding the science behind how food got from the soil to being processed and ultimately getting on our plates.
I knew I wanted to be a food scientist/technologist.
My desire to learn about food led me to read A LOT.  Through my reading, I developed the understanding that food processing involves a systematic approach; it is like a chain or a pyramid that I could not wait to learn more about and what I saw as an amazing field of interest.
My inquisitive mind contributed to my selection of high school subjects that are related to Science. I opted to take Agricultural Science and Food and Nutrition courses.
I studied Agricultural Science and Food and Nutrition to the highest level in high school (Caribbean Examination Council Exams). However, I did not feel satisfied with the knowledge, I wanted more!  Consequently, I decided to pursue my post-secondary studies in Agricultural Science in order to broaden my horizons.
I moved on to Study General Agricultural Science (Multi-Skilled level) at the technical/Vocational post-secondary level at the Ebony Park HEART Academy in Jamaica for two years. This earned me the thorough theoretical knowledge and practical experiences in Agriculture.
I graduated with a Technical Certificate in General Agriculture that not only provided opportunities for interaction with a wide range of agricultural best practices and standards, but it also provided the background requirements for entry into the only Agricultural College in the Caribbean and A Multi-Disciplinary Institution – The College of Agriculture, Science & Education (CASE).
At CASE, I pursued and successfully completed the 2-year Associate of Science Degree in General Agriculture. During this very exciting journey and program of study, I garnered not only additional practical experiences but more solid theoretically based knowledge of the Sciences and Agriculture on a wide scale.
I now had a foot in my chosen career!
This exposure and experience helped me to target job opportunities that had focuses on both Food Science and Agriculture at the same time (the perfect combo) and I am now ready and excited to get to work.
After finishing this degree, I secured employment at Trade Winds Citrus Limited as a Quality Control Officer, where I gained a wealth of experience in Food Quality Assurance/Control and Food Microbiology. I was able to effectively and efficiently apply my academic knowledge and practical skills that had garnered in my foundation and interdisciplinary courses such as Microbiology and Chemistry.
From this job, I gained more than enough knowledge to be recruited by another food company where I was employed as a Quality Control/Assurance Supervisor. In this capacity, my skills were really tested. My job capacity demanded from me great and challenging tasks including the implementation of Quality Management System (QMS), Food Quality Manuals (FQMs), Operating Procedure Manuals (OPMs) including Standard Operating Procedures(SOPs) and Work Instruction Manuals(WIMs), I was selected to be apart of the Audit Team and was exposed to organizing and conducting Internal Audits, Food Recalls and Traceability along with all the other required quality tests on all in-coming, in-process and finished products.
Working within the commercial food Industry gave me the chance to identify the needs of the company, solve problems and implement strategic solutions. Simultaneously, I was able to maintain a cost-effective budget, maximize productivity and achieve optimum customer satisfaction.
Over the next couple of years I systematically advanced into positions with increasing responsibilities, culminating my experience in small to medium-scale food companies.
I have had the opportunity to undertake roles and responsibilities that would not have been possible to successfully carry out without my continuous training in both Food Quality/Safety and Food Microbiology. My supervisory experience has contributed significantly to me honing my interpersonal, collaborative, critical thinking, problem-solving and communication skills.
Additionally, working within the food industry has afforded me the chance to be strategic in planning and achieving specified goals within stipulated timelines. I've been motivated by employer's feedback and this gave me the desire to continue the path to seek a greater depth of knowledge in Food Science and Agriculture.
Gradually moving into the applications of food science academically, I landed a position at the Agricultural Chemicals Plant as a Customer Service Representative (a short break from the food industry to try something different) where I was exposed to a wide range of Agriculture Products and their different categories (herbicides, fungicides, molluscides, insecticides along with other organics and synthetic fertilizers.
Even though I was no longer in the Quality Assurance/Control field for this position, I worked closely with the Marketing Department and was given the opportunity to meet customers Island-wide and attended many Agricultural Trade Shows Island-wide as well.
I developed my communication skills while working with customers from diverse backgrounds.
My heart was still in the Food Industry, I then applied and was accepted into the Bachelor of Technology in Agricultural Production and Food Systems Management Program, where I completed courses such as Food Engineering, Food Processing & Technology, Food Microbiology, Food Quality Assurance, Biochemistry and more.
These courses catapulted me into the heart of my career studies. My communication skills were even more sharpened as I had to engage in oral and written presentations of the highest standards to be able to reach all my academic qualifications for completion and graduation.
The demanding nature of my studies did not prevent me from being actively engaged in various community-based projects and volunteer activities that seek to provide leadership and empowerment to youth within and around my community, thereby creating opportunities for their growth in many spheres.
My most recent job in Jamaica before deciding to Migrate to Canada was at the Wallenford Coffee Company where I first served in the capacity of a Procurement and Farm Services Coordinator. In this role, I consistently demonstrated my strong work ethic, and commitment to Food Science by working closely with the Quality Assurance and Product Development Coordinator and contributing to the development of the organization.
My dedication and excellent service to the company have resulted in a very quick promotion( within 3 months) to HACCP Coordinator. With this position, my skills and academic background was challenged and I was able to leave an indelible mark on the hearts of the people I worked with and around before the began my new journey to Canada.
I am currently in my final semester at Centennial College where I am pursuing an Advanced Diploma in Food Science.
Coming from a developing country to a developed country, I faced new challenges, I had to re-do some of the course that I already did but in a more detailed and advanced way.
This program made me ready to work in the Canadian Food Industry. I am ready and excited to step into to this diverse Industry with grace and confidence, I am ready to spread my wings, I am ready to dive headway in!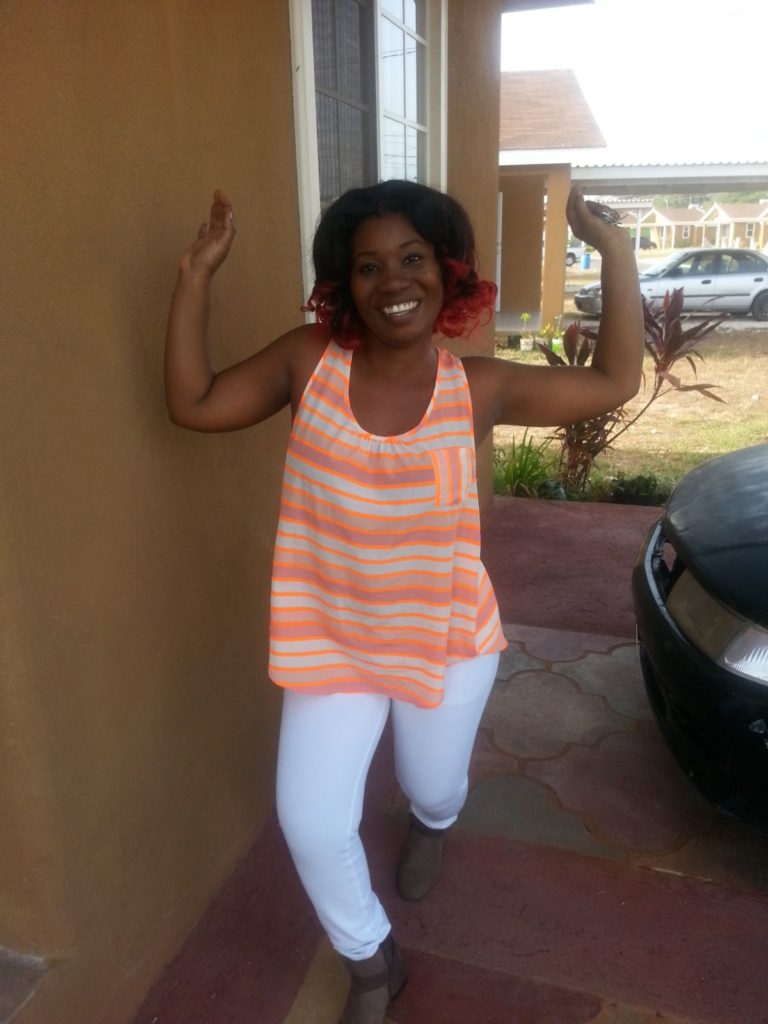 Conclusively, my next step is to gain as much practical knowledge and experience in the Food Industry while I pursue my Master's and Ph.D. in Food Science in one of the top Universities in Canada over the next five to ten years (my long-term dream goal).
I seek to become an exemplary Food Technologist/Scientist and Professor including a great motivator to people who have an interest and want to pursue careers in Food Science.
My self-confidence, personality, and commitment to this industry as well as my academic qualities are the major strengths that will propel me to be successful in this endeavour!
I must say, I did not choose Food Science, Food Science Choose me!!
Author: Sashana Chattoo-Edwards
---
Subscribe to our newsletter for details on mentorship sessions, workshops, webinars, as well as career and job fairs across Canada and the US!