My journey towards finding a product development job during the pandemic
A couple of months ago I was on this crazy mission to find a job in the food industry during a pandemic. 1217 days of looking for a stable full-time job!
Yes I counted each day! 1217 days since the day I graduated.
I felt tried and tested! I felt dejected! I started doubting my abilities but I kept going. I kept interning and volunteering for different platforms in the food industry, I kept writing my articles, I kept saying yes to every single task that came my way. Some days were dark, some not so much! 
I was lucky enough to be promoted by one of my long-time LinkedIn connections and now a very dear person in my life, none other than Nicole Gallace– the brain behind FoodGrads. She made one selfless post for me, vouching for me and my dedication. We have never met each other in person but I have always been thoroughly in awe of her dedication for the food community.
I was still doubting myself.
I was not sure anyone would reach out despite her having made that post! But boy I was wrong! A recruiter reached out to speak to me about my experience and that call was life changing. This recruiter connected me to another recruiter who was hiring for a start-up in GTA. Given the mindspace I was in, I didn't think much of the call! When I heard about the job, my most initial thought was I am probably not getting this, I thought they needed someone better.
And let me tell you, self-doubt is a horrible thing but when you have had tonnes of rejections come your way, self-doubt starts becoming your second nature. However, I just kept going with the flow and waited to see how things would roll out from this call onwards.
After this call, I was called in by the company three days later to be interviewed. I went for it! I spoke to Nicole and my then-boss from my internship to get my last minute jitters out of the way.
The interview went well.
Now that I think about it, in retrospect it was more like a conversation. I fell in love with the company's ethics, I fell in love with the honesty with which the company operated, I fell in love with the immense positive vibes I felt from the place! An hour or so later, I walked out of this place still not knowing whether I got the job. I went about life as usual after this day, still not expecting much! This was because I had been through so much prior to this that I had learned not to get my hopes too high. 
Two days later the recruiter who got me this interview texted me saying "Good news is coming your way" and sent me a contract!
I could not believe it. I just could not process it. I read the contract three times to make sure they had my name on it and a month later I joined the job.
It is a company that consists of everything I ever manifested. A company that operates on sheer honesty and being extremely transparent to their customers. A company that respects every single employee no matter what designation. Four months into this job and I recently got to be a part of the first product launch for the company since 2017. A launch that I am very proud to be associated with and a launch that has taught me so much already! I have dedicated endless hours to see it become a success. All I can say is, I am hungry for more! I am hungry to keep becoming better at my job. I am writing this article so that I can remember this feeling forever!
I am writing it right now so that someone who is going through something like me can learn to believe in themselves again. I am writing this right now because
I need to personally thank an entire army of people who silently supported me through it all. Nicole Gallace, Veronica Ann Hislop, Sujala Balaji, Raphaëlle o'connor, Karen Cardona, Nicole Lassel and the wonderful ladies at WFIM (Women in Food Industry management- special shoutout to Mariana Macovei, Maribel Pérez and Ellen Gravi)- you're all a crucial part of keeping me afloat with your encouraging words and making sure I was keeping myself together.
The biggest learning lesson in this journey has been to not settle for less! I kept saying to myself- I deserve better! While I am still at the beginning of my career, I feel truly grateful with all the support I have received so far and keep receiving when people celebrate my success with me! 
It's not the end until you decide to end it!
---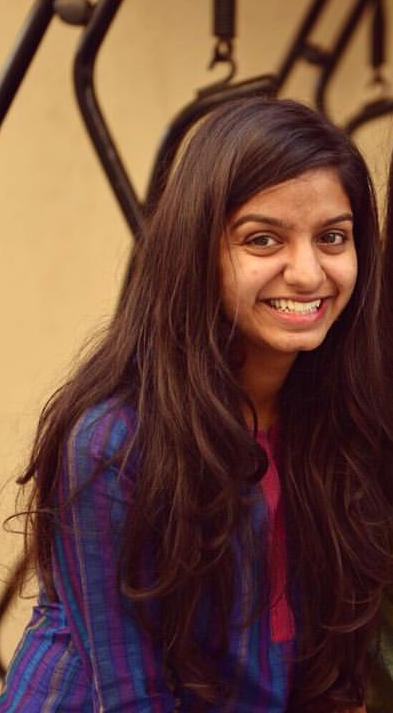 About the Author
I am Anjali Patel, I come from India and completed my Masters in Food biotechnology from Wageningen University in the Netherlands before moving to Canada. Currently, I am working at BioRaw as a product developer in the fresh foods category.
---

Subscribe to our newsletter for details on mentorship sessions, workshops, webinars, as well as career and job fairs across Canada and the US!