Why Food Processing? A food scientists' path to education, growing and giving.
Education is the most powerful weapon which you can use to change the world.
Nelson Mandela's wise words have always been my motivation in seeking educational excellence. Growing up, I was intrigued by nature, the science behind growth/development, its effect on people, and the thought of making lives better.
These reasons instilled in me the philosophy to grow and give, hence the desire to contribute my quota through science-related research and adding to knowledge in the process. My undergraduate major in Animal Science exposed me to areas like Genetics/Breeding, Production, Nutrition, Physiology, Biochemistry, Biotechnology and Processing.
From all the fields, I was enthralled by Processing as it relates to applied research seeking to discover ways of improving the quantity, quality, and safety of foods. Years later, I enrolled in a Master's Program and majored in Animal Products and Processing to elucidate the intricacies associated with the field.
As a native of a region where food insufficiency, malnutrition, and product adulteration have caused incessant health risks and increasing deaths–these lingering concerns and challenging dearth–encouraged me to not only attain the highest level of education, but become part of the "changing few" aimed at analyzing the nutritional content of food, discovering new food sources, and researching ways to making processed foods safe/healthy through proper selection, processing, preservation, packaging, and distribution.
This is amongst the framework in FAO's vision 2030 Agenda for Sustainable Agriculture in developing countries, including Nigeria which I wish to be part of.  I believe this goal requires a great deal of determination, sacrifice, perseverance, and diligence. Nonetheless, these are qualities that need to be nurtured with a lot of commitment, focus, and hard work, hence the reason for choosing Meat Microbiology as my Ph.D. major in Food Science at Nanjing Agricultural University, China.
In my first year, I studied several courses overlapping the area such as Food Safety Control Technology and Case Analysis, Research Advances in Food Safety, and Special Topic on Food Quality and Safety Control which centered on providing an improved understanding of the risk-based prevention approach and growing awareness about the impact of food safety on public health and national economies.
Furthermore, Advances in Food Science and Technology, Advanced Food Nutrition and Chemistry, and Advanced Food Microbiology outlined recent developments and technical research accomplishments aiding food production, properties, quality, microbial inhibition, trace element speciation, nanotechnology, and bio-nanocomposites in foods. New Technology of Livestock Products Processing and Progress in Meat Research focused on scientific innovation to ensure the provision of a variety of livestock products are safe, convenient, inexpensive, easily accessible, and available all year round.
Why I decided to take the Risk Optimization training
However, the need to apply this theoretical knowledge in real-time is imperative to directly ensure the production of safe and high-quality foods. To this end, I recently enrolled and completed the Food Risk Optimization (Level 1) Training Program coordinated by Victor Muliyil of Risk Optimization Resource Centre, a global resource.
The training provided a more insightful, in-depth and practical application of the toolkits required for a comprehensive preventive control (PC), hazard analysis (HA), supply chain control (SCC), corrective action (CA), and internal audit (IA) in ensuring the safety of foods. While PC outlines the practices (including personnel, equipment, environment, supply/suppliers) that must be carried out before processing, HA helps to uncover and identify hazards (biological, chemical, physical, or radioactive) in the production chain, generally focusing on a particular activity, project, or system.
Notably, as consumers are demanding consistency as the benchmark of safe foods and high quality, SCC involves the active streamlining of the supply chain (individuals, organizations, resources, activities, and technologies) to actualize these objectives. While CA (proactive or reactive) is the systematic process of identifying, eliminating, or preventing nonconformities in any step of food production (delivery, preparation, or storage), the IA program is the comprehensive review to verify the implementation of all requirements including competencies of personnel throughout the production process.
As a potential Meat Microbiologist and an aspiring player in the food industry, this course addresses the knowledge, skills, and responsibilities required to produce a safe and high-quality end-product. Following the practical knowledge gained in this course, I will be able to apply them currently in my Ph.D. research and make a better judgment on analytical approaches in challenging situations. I hope to enroll in subsequent levels to improve my proficiency in making the right decisions when the needs arise.
Knowing is not enough; we must apply. Willing is not enough; we must do. -Goethe
These words, with every conviction, assert that feats like these can only be achieved when hard work meets dedication, and right now, I am still two years away from making that entrance into my career path.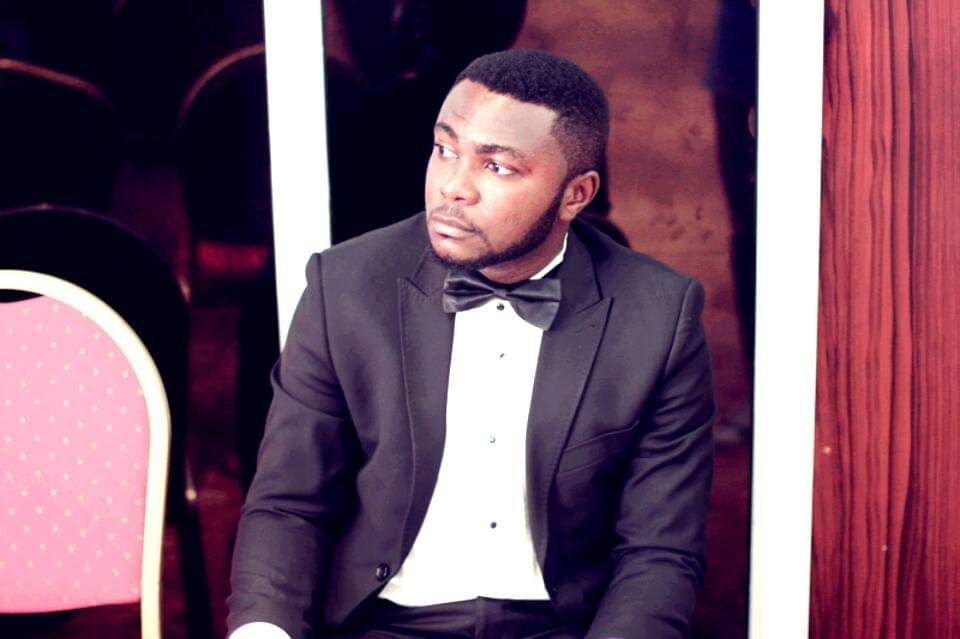 Author: Anthony Bassey PhD student, National Center of Meat Quality and Safety Control
---
Subscribe to our newsletter for details on mentorship sessions, workshops, webinars, as well as career and job fairs across Canada and the US!