Why I chose Food Science as a Career, and Why I Love It!
"Switch into Food Science and you'll be happy"
---
---
This was the rumour circulating about campus.  I was a second year Biological Science student and I had heard this rumour from multiple sources.  After a first year that was full of various broader subjects, Chemistry, Physics, Math, Art, Biology, I was in second year and the semester was extremely biological based.  And what did I expect, I was a Biology Major.  But somehow, I wasn't very happy, my world seemed to have gotten narrow. 
Peering down microscopes in cell biology, counting stomas in plant biology and learning evolution just wasn't inspiring to me.  I'd always loved science, and especially biology, but there was also the big question: where am I going with this?  Being a very squeamish person, I didn't see medicine in my future, and doing research didn't fit my social personality.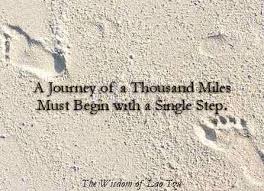 After one of my classes the profs would set up food packaging samples for the next class, which piqued my curiosity, until finally I asked what the samples were for (I actually asked if they got to eat all these products in the next class, my stomach usually comes first).  They explained that they were from the Food Science Department and they taught a Food Packaging course (super interesting).  They directed me to the Head of Food Science, I switched majors that afternoon and never looked back. 
Food Science allowed me to take a range of science classes applicable to food, preparing me for a career in the food industry.  There's many different avenues including Food Chemistry, Food Engineering & Processing, Food Sensory Evaluation, Food Packaging, Food Microbiology, Food Law, Food Product Development, Food Analysis and Culinary. 
You can go as deep or as broad as you want. My career and education has touched each of these areas and I continue to learn new things every day.  For me, Food Science has been a perfect match.
Turns out rumours can be right, I'm very happy and satiated with my decision to pursue Food Science!
Deena Alari, R&D Manager
If you have a story to tell, we would love to hear from you.
Students/Grads: Create your FREE profile to 'get found' by employers, access skill development & training, advice from industry pros, apply to jobs to start your career and join a niche food & beverage community, the future of the food industry
Employers: Learn how a subscription to FoodGrads can benefit your organization, unlimited job posting, on-boarding program, branding, a small investment for a big future!
College/Universities: Learn how a subscription to FoodGrads can benefit you. Engage your students and bring attention to your programs.