8 Facts About Sales Representatives
If we were to ask you to name a career related to food business we bet one of the responses would be sales.
---
---
This isn't hard to imagine because sales is such a prominent career in the food industry.
Sales are an essential role even for the smallest food company. Sales act as a measure of how good a company is doing and plays a key role in the building of loyalty and trust between customer and business.
Being a salesperson is an integral role in growing any food business and we want to share more knowledge about this profession! That is why this week FoodGrads is exploring the role of sale representatives and how they grow businesses!
1. Sales Representatives grow company sales
Sales Representatives are professionals who:
are responsible for building relationships with new and existing customers, identifying customer needs and following up in a timely fashion. They use market and product knowledge to source and develop new sales leads through prospecting, referrals, leads and cold calling. Sales representatives develop a thorough knowledge of all key products in their company and their competition.

These professionals also recognize and develop promotional opportunities and recommend these events/activities to other departments. They frequently attend food events and food shows as these places have a lot of potential leads.

Finally, sales representatives work closely with other departments especially account managers on trends, opportunities and issues and ensure.
2. Sale Representatives build and maintain relationships
At the heart of any sales job is establishing a relationship with people in which you provide them with something they need and are willing to pay for. In order to be an effective sale representative you need to have a deep understanding of what your clients' needs are. Customers have considerations they need to account for when purchasing a product/service, these include budget, goals and concerns.
For example, a sales representative working for a snack food company may want to sell their product to a grocery store. The grocery must consider how much shelf space the product will take, the price it will be sold for and how much product will be supplied to them.
Therefore, to build a relationship with the grocery store the sales rep must take into consideration all these factors and develop a sales plan that touches on each.
3. Sales Representatives have this education
Most companies requires sales reps to have a bachelors degree in marketing, business, economics or a related field. However, some companies allow their workers to only have high school graduation certificate or equivalent. Other companies require you to have a bachelor's degree in business marketing, economics or a related field.
While you don't need a degree or diploma for all sales rep jobs, certain qualifications are favourable depending on what you're selling. For example, someone who sells chemical instrumentation typically are individuals with an education in chemistry and have had experience working with these types of instrumentation.
A Technical Sales Rep is an in-demand job in the food industry. Maybe you have a Food Science degree and have relationship building skills?
4. Sale Representatives develop sales strategies for product lines
A sales strategy is a plan by a business or individual on how to go about selling products and services and increasing profits. Therefore a big portion of a sales representative job is to actually develop these strategies.
These professionals develop these strategies by budgeting, reviewing ideal customer profiles and understanding what differentiates their product from others in the market. These strategies require time and constantly need to measured and monitored. If they create strategies that are successful in the long run they will notice this task becomes easier to do!
5. Sales Representatives negotiate prices

Even if a salesperson has created a well structured deal for a client, negotiations with the client may occur. For example, a client may want to negotiate the percentage of sales they receive when a product is purchased. In order for the company to earn money, sales reps need to be effective negotiators in order to develop a prospect which is win-win for both parties.
6. Sales Representatives prepare reports
Data is a sales representatives best friend. After all you can't manage what you don't measure. Data allows you to track progress towards goals, prepare for the future and spot potential problems. However, just looking at data isn't it enough. It needs to be interpreted so others (like your manager) can understand it. Therefore, it is up to sales representatives to create reports for themselves and others to use.
One example of a sales report a sales rep might use is known as a revenue report. The purpose of this report is to determine where are you getting your revenue from. Sources might include social media, email marketing, paid or organic search and many more.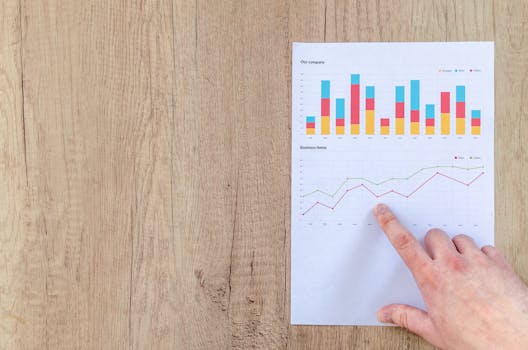 Once these professionals know where their revenue is coming from they can focus their efforts on these particular areas!
7. Sales Representatives travel
The majority of sales representatives travel outside of the office. This is because they have to drive (or even fly) outside to meet up with potential customers. Sales reps frequent trade shows and educate prospects with new ideas and perspectives.
8. Sales Representatives have these set of skills
Being a sales representative requires a range of skills however there are a few which are more essential than others. These skills include:
Highly Motivate- Although you want to be highly motivated in any job it is especially important. They are highly motivated by the idea that an ambitious goal can be reached and that if they keep working they can over come any hurdle. Many times how motivated you are is related to the quality of your sales.
Customer Service Skills- Ability to deal with people in a professional, courteous and friendly manner. Able to communicate in an open and direct manner, conveys information clearly and concisely with strong, written and verbal communication skills
Persistence working in sales you are likely to get a few knock-backs. This is completely normal and you will need to be persistent and be able to bounce back quickly from rejections.
Not every customer is going to be a sale. Being able to bounce back if you lose a sale will be key for this job.
Do you like the idea of sales? Are you working in a sales role in the food industry? We'd love to hear from you.
---
Students/Grads: Create your FREE profile to 'get found' by employers, access skill development & training, advice from industry pros, apply to jobs to start your career and join a niche food & beverage community, the future of the food industry
Employers: Learn how a subscription to FoodGrads can benefit your organization, unlimited job posting, on-boarding program, branding, a small investment for a big future!
College/Universities: Learn how a subscription to FoodGrads can benefit you. Engage your students and bring attention to your programs.