I'm Thinking About Becoming A Nutritionist, What Should I Know?
Are you interested in becoming a nutritionist? Let's first find out what it is that nutritionists do! Wiki defines a nutritionist is "a person who advises others on matters of food and nutrition" (2020).
To be a bit more specific, nutritionists are people who understand molecular components of food and how they affect the biology or health of people. Depending on the type of employment, they may coordinate with others in assessing nutrient contents, regulations, and dietary needs.
Related: Should I Take Food Science or Nutrition
The most common position is self-employment, where the owner contracts to businesses and clients to promote healthy nutrition choices. While this is the most common, it is also important to note that the nutritionist title is not regulated in most provinces. A non-regulated title means that anyone can call themselves a nutritionist in provinces other than Nova Scotia, New Brunswick, Quebec, and Alberta. There are certificate courses available, but most of these only prepare you for basic nutrition coaching regarding healthy individuals.
Therefore, when you are looking for nutrition courses, ensure that they contain courses in chemistry, biology, and coaching. These courses will help you to understand how mechanisms in the body function concerning food and health so that you can support the clients and companies. Furthermore, registered dietitians are the most sought out, so if you are interested in the industry, ensure that your program contains an integrated internship can be very helpful for employment.
The employment opportunities range from public health, food safety, food auditing, corporate wellness, and clinical nutrition. The positions require a range of skill sets, including team building, coaching, research, critical thinking, and time management. The income levels vary from 29k to 78 k annually (n.d., 2020). See Career Paths for Nutritionists in the Food Service Industry for some more career path details!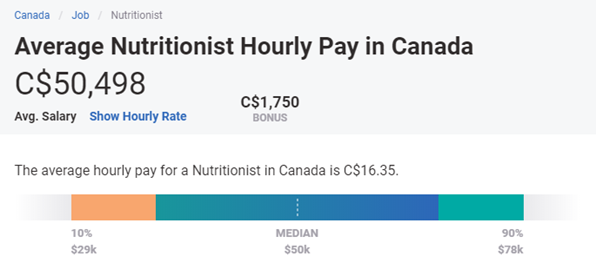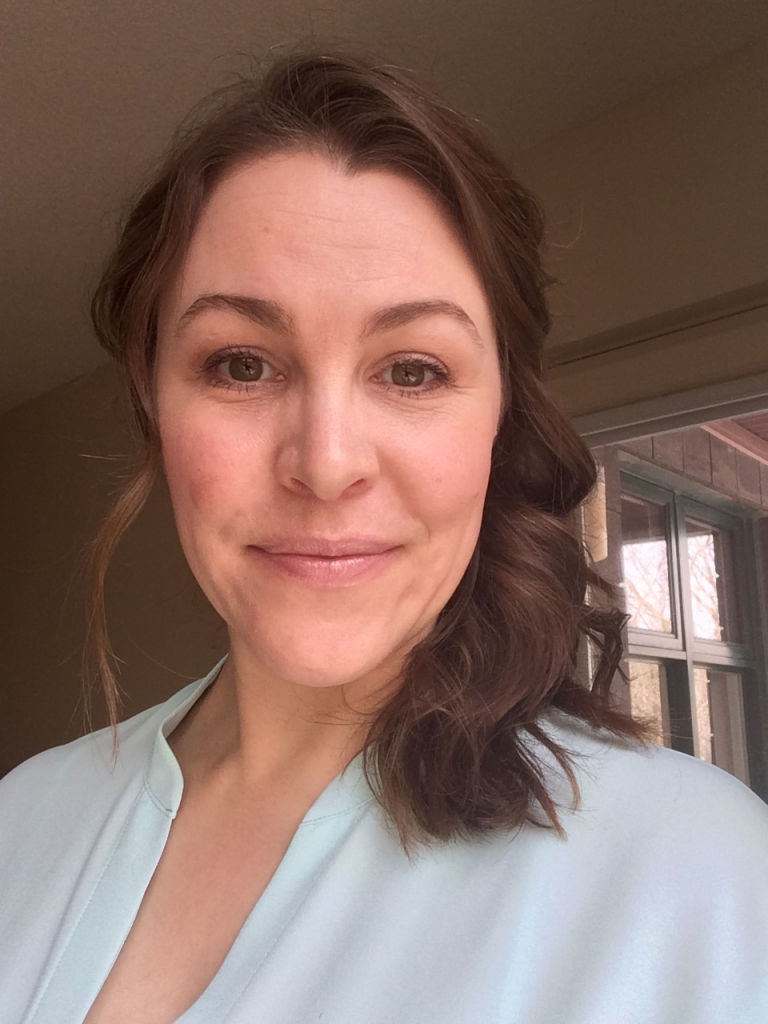 Author: Christa Wani
Christa is into food and nutrition. Her goal is to facilitate businesses and clients with better food choices. She has a BASc in Applied Human Nutrition and a Nutrition Management designation.
---
References
Average Nutritionist Hourly Pay in Canada. (n.d.). Retrieved March 17, 2020, from https://www.payscale.com/research/CA/Job=Nutritionist/Hourly_Rate
Nutritionist. (2020, January 30). Retrieved March 17, 2020, from https://en.wikipedia.org/wiki/Nutritionist
---
Students/Grads: Create your FREE profile to 'get found' by employers, access skill development & training, advice from industry pros, apply to jobs to start your career and join a niche food & beverage community, the future of the food industry
Employers: Learn how a subscription to FoodGrads can benefit your organization, unlimited job posting, on-boarding program, branding, a small investment for a big future!
College/Universities: Learn how a subscription to FoodGrads can benefit you. Engage your students and bring attention to your programs.